Family Office Training
The Qualified Family Office Professional (QFOP) certificate is the #1 most popular self-paced  family office training program covering the fundamentals, structures, best practices, trends, and areas of investment critical to managing single and multi-family offices.
The QFOP program includes training in many diverse areas related to investing capital for the ultra-affluent, including financial modeling & analysis, hedge funds, private equity, and investment banking.
Learn Directly from Global Single & Multi-Family Office Executives Including:
1) Interviews with over 30 single family office and multi-family office executives globally, several of whom each directly manage over $1 billion in assets for exceptionally wealthy families.  These exclusive audio interviews make up over 30 hours of audio MP3 content for you to learn directly from leaders at family offices such as the Threshold Group, Constellation Wealth Advisors, and Marcuard Family Office.
2) Over 200 video modules including conference presentations, short facts on the family office industry, and training modules taken from some of our most advanced finance training and certificate programs in the industry.
Who is This Family Office Training Program Built For?  The Qualified Family Office Professional program is available for professionals in wealth management, investment fund management, trust & estates, insurance, capital raising, or other areas where more fundamental family office knowledge would be helpful.  There are no minimum educational requirements for completing the QFOP program, it is available for anyone, and can be completed from anywhere in the world at your own pace using the internet.
How Does This Program Work? Once you register for the QFOP, you'll receive a log-in and password for the online QFOP Classroom page.  When you log-in, you'll have access to the practice examination, training videos, and audio resources.  After you've gone through the materials there and the required text book and feel ready to take the QFOP examination, you can schedule yourself for the online examination.  We offer an exam on the 10th of every month, giving you 12 opportunities to take the examination each year. Simply send an email or give us a call at least 2 weeks before the upcoming exam date, and we'll get you set up for the test.  After you pass the QFOP examination, you'll be awarded the QFOP certificate and designation to use after your name.
Video Modules + Audio Interviews + Required Reading  Completing the QFOP program involves self-paced studying using our library of 250 concise video modules, over 30 family office executive interviews, and one required text: "The Family Office Book: Investing Capital for the Ultra-Affluent."
Who Offers the QFOP?  The Qualified Family Office Professional is offered through the Family Offices Group, a 75,000+ member global family office association in the industry which is supported by WilsonTraining.  Wilson Training has trained and certified over 3,000 professionals around the world and the Qualified Family Office Professional (QFOP) program leverages that program management, test development, and online classroom environment building expertise for the family office industry.
Join Today: We guarantee that you will find our program valuable.  If you don't, just let us know in the first 7 weeks of your registration and we will provide you with a full refund.  To get started, please use the form below. If you have any questions, please email us at Team@FamilyOffices.com. You can also complete our Fax/Email registration form to pay by credit card. You can download that here: Fax/Email Registration Form.

Tags: Family Office Training, Enterprise Training for Family Offices, Single Family Office Training, Multi-Family Office Training, Family Office Best Practices, Qualified Family Office Professional, QFOP

Login | Free Report | Book | Our Story | Email Us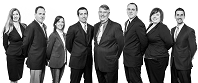 We run the Family Offices Group, the #1 largest family office association with 84,000+ global members. We offer
live events
, a bestselling
book
,
Webinars
, a
family office database
, and a
family office training & certificate program
called the Qualified Family Office Professional (QFOP). To get to know us please watch this 2 minute
video
, and
contact us
any time during pacific business hours by calling (212) 729-5067 or emailing us at Clients@FamilyOfficesGroup.com.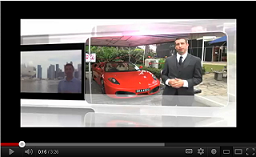 Free Family Office Report (PDF)
Top Resources


Contact Details for 1,000 Family Offices in Excel
Recent Family Office Articles