Events on SFOs, CIOs, Co-Investing, & $1B+ Family Offices
Family Office Conferences: We offer 75+ family office speakers at our 2014 family office events, and our speakers represent the largest single family offices and multi-family offices in the world.
Single Family Office Conference: Our single family office conference on Friday May 9th, 2014 at the Harvard Club of New York features many single family office speakers, including two $1B+ single family offices who own a combined 60+ operating businesses.
Family Office CIO Summit: Our Family Office CIO Summit on Friday June 6th, 2014 in Los Angeles features several single and multi-family office CIOs and portfolio managers all sharing best practices, investment models, and risk management strategies.
A high class event with the "right" people, informative while maintaining discrete nature vital to family offices. - Alexander Camargo, Celent
Direct Investment, Co-Investing, & Club Deals Conference: Our Family Office Direct Investment conference is on Friday September 26th, 2014 in San Francisco and features family offices and co-investment and club deal experts from around the world. This is a one of a kind event focused exclusively on helping family offices construct a portfolio of operating businesses and equity stakes.
Free Bonus: Participants at all family office events get free lifetime access to 250 videos and 35 hours of audio interviews inside the Qualified Family Office Professional (QFOP) platform.
Family Office Super Summit: The #1 largest family office conference of 2014. Our 3-Day Family Office Super Summit is in Miami this year on November 11th-13th and features 50+ speakers, a day dedicated to $1B+ family offices, dozens of single family offices, and over 500 delegates.
"The workshop was time well-invested. The presenters were very knowledgeable, and the information gained will be useful in our multi-family office practice." - Joseph McNair, Warren Averet Asset Management
CONFERENCE TITLE
EVENT DATES
VENUE
PDF
REGISTER
Single Family Office Summit

Friday, May 9th
Harvard Club of NYC, New York City, NY
Registration
Family Office CIO Summit

Friday, June 6th
LA Athletic Club
Los Angeles, CA
Registration
Family Office Co-Investments & Club Deal Conference

Friday, Sept. 26th
University Club
San Francisco, CA
Registration
Super Summit: Co-Investing & Club Deals (500+ Delegates)
Tuesday, Nov. 11th
JW Marriott
Miami, FL (Brickell)
Registration
Super Summit: Single Family Office Investing (500+ Delegates)
Wednesday, Nov. 12th
JW Marriott
Miami, FL (Brickell)
Registration
Super Summit: $1 Billion+ Family Offices (500+ Delegates)
Thursday, Nov. 13th
JW Marriott
Miami, FL (Brickell)
Registration
Limited Seating: To reserve a seat for yourself or for your entire team at any of the above events please complete our reservation form.
VIP Annual Pass: If you would like to attend all of our events in 2014 ($12,479+ value), you can do so by purchasing our VIP 12 Month Event Pass for just $2,725, while most of our competitors charge $2,450+ for a single family office event.
Event Calendar: To see all of our 20 upcoming events View our Event Calendar.

Login | Free Report | Book | Our Story | Email Us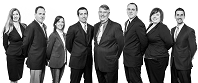 We run the Family Offices Group, the #1 largest family office association with 72,000+ global members. We offer
live events
, a bestselling
book
,
Webinars
, a
family office database
, and a
family office training & certificate program
called the Qualified Family Office Professional (QFOP). To get to know us please watch this 2 minute
video
, and
contact us
any time during pacific business hours by calling (212) 729-5067 or emailing us at Clients@FamilyOfficesGroup.com.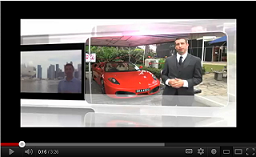 Free Family Office Report (PDF)
Top Resources


Contact Details for 1,000 Family Offices in Excel
Recent Family Office Articles