Events on SFOs, CIOs, Co-Investing, & $1B+ Family Offices
Family Office Conferences: We offer 75+ family office speakers at our 2014 family office events, and our speakers represent the largest single family offices and multi-family offices in the world.
Family Office Super Summit: The #1 largest family office conference of 2014. Our 3-Day Family Office Super Summit is in Miami this year on November 11th-13th and features 50+ speakers, a day dedicated to $1B+ family offices, dozens of single family offices, and over 500 delegates.
"The workshop was time well-invested. The presenters were very knowledgeable, and the information gained will be useful in our multi-family office practice." - Joseph McNair, Warren Averet Asset Management
Free Bonus: Participants at all family office events get free lifetime access to 250 videos and 35 hours of audio interviews inside the Qualified Family Office Professional (QFOP) platform.
Limited Seating: To reserve a seat for yourself or for your entire team at any of the above events please complete our reservation form.
VIP Annual Pass: If you would like to attend all of our events in 2014 ($12,479+ value), you can do so by purchasing our VIP 12 Month Event Pass for just $2,725, while most of our competitors charge $2,450+ for a single family office event.
Event Calendar: To see all of our 20 upcoming events View our Event Calendar.

Login | Free Report | Book | Our Story | Email Us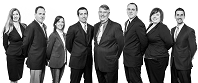 We run the Family Offices Group, the #1 largest family office association with 72,000+ global members. We offer
live events
, a bestselling
book
,
Webinars
, a
family office database
, and a
family office training & certificate program
called the Qualified Family Office Professional (QFOP). To get to know us please watch this 2 minute
video
, and
contact us
any time during pacific business hours by calling (212) 729-5067 or emailing us at Clients@FamilyOfficesGroup.com.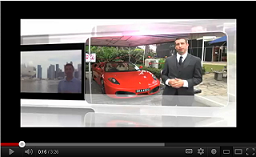 Free Family Office Report (PDF)
Top Resources


Contact Details for 1,000 Family Offices in Excel
Recent Family Office Articles