About Us
The Family Office Club is the largest association in the family
office wealth management industry with 80,000+ current members—become a member today. Since 2007, the Family Office Club has been working with family offices by helping then create family offices, find talent for their team, explore co-investment opportunities, and emulate best practices of $1B+ seasoned veterans of the space.   Our global team of thirty professionals are dedicated to expanding and improving our training and research efforts.
How the Family Office Club Can Help
Advisor to Ultra-Wealthy Families & Family Offices:  We work with ultra-wealthy families helping them start their family offices, invest and protect their assets. We are dedicated to democratizing the family office industry, making it easier for anyone to learn the fundamentals of the industry.  Richard has met with over 1,000 family offices in 23 countries and shared his family office insights and case studies at over 100 conferences in over 12 countries around the world.  Most of our direct work with family offices is through our Billionaire Family Office and Family Office Executive Search divisions.
Workshops and Conferences: In addition to our significant web presence, the Family Office Club hosts a number of events each year where members can gather to network and learn from other family offices.  We invite top speakers and family office executives to act as trainers in our intimate, full-day workshops.  To view a schedule of our networking events and workshops, see our events section.
Industry Data and Analysis: We employ a number of talented researchers and analysts to study the industry and produce valuable resources like regional reports, family office database, or compensation surveys.  For example, Bloomberg News has frequently relied on our research in their family office industry reporting.  If you would like to commission research from the Family Office Club team or view our existing products, please let us know how we can help.
We are on TV:  Recently, you may have seen our founder Richard Wilson on TV being interviewed on the Brian Tracy Show about the global training programs our team offers.
Contact Us
Family Office Club
Wilson Holding Company
77 Harbor Drive Suite #76
Key Biscayne, Florida 33149

Email: Team@FamilyOffices.com

Phone: (212) 729-5067

Fax: : (480) 772-4041

Office Hours: 8:45AM – 5:00PM PST (GMT -4)

 
Our Global Team
Our team of professionals has over 25 years of experience in capital raising, marketing, client services and research.  Our headquarters are in Portland, Oregon but we have a global reach and you will often see our team members speaking at conferences and events across the globe.  At the Family Office Club, we recognize that while a large portion of the industry is located in the United States, there are thousands of family offices around the world.  We frequently travel to places like Singapore, Monaco and Sao Paolo to meet and work with local family offices.
To learn more about family offices please explore our website, watch our videos, read our report, explore our regional profiles, learn about our family office training, or reach out to us via the contact details directly above.  We are always looking to help family offices gain access to the resources they need to manage and grow their organization.
Richard C. Wilson: Founder and CEO
Richard C. Wilson founded the Family Office Club and is CEO of Billionaire Family Office, Wilson Conferences, and Family Office Executive Search.  He has worked with family offices and capital raising for over 7 years and has provided consulting advice and services to over 1,600 firms during that time.  Richard as written several books including the #1 bestselling wealth management book: The Single Family Office: Creating, Operating & Investing, & Managing Investments of a Single Family Office, and bestselling The Family Office Book: Investing Capital for the Ultra-Affluent (Wiley Finance Series).
Richard has hosted 25+ full day training workshops and spoken over 75 times in 15+ countries around the world, and these travels and resulting relationships have led him to share stages with prime ministers, dinner with a prince, and a wedding ceremony for a royal family in Europe.  Richard has met with over 1,200 family offices face-to-face in 23 countries and has over 60 relationships with $1B ultra-wealthy families and single family offices.  Richard's operating businesses are held under the Wilson Holding Company and include equity stakes in a diverse range of education, data, event, and finance ventures.  Richard has a Bachelors of Business Administration from Oregon State University, an M.B.A. in Marketing from the University of Portland, and he has completed masters level research and coursework on the psychology of influence at Harvard University within their ALM department.
Theo O'Brien: Managing Director
Theo O'Brien serves as Managing Director at the Family Office Club.  Theo is in charge of developing and delivering our family office training services, the family office newsletter, and other resources to family offices.
Theo brings to the team several years of experience in alternative investments, business strategy and marketing.  He is widely-recognized for his extensive research and writing on private equity and hedge funds which includes the production of hundreds of articles, interviews, books and video modules.  Prior to joining Richard Wilson Capital Partners, Theo worked as a consultant and marketing strategist for the Hedge Fund Group and the Private Equity Investment Group.
Harvey Abrams: Family Office Advisor
Harvey Abrams is an experienced family office and investment manager who contributes a wealth of family office knowledge and experience to help improve our Qualified Family Office Professional (QFOP) training program and inform our content and materials.  Most recently, Mr. Abrams served as Executive Vice President of Securities Associates, Inc.
In this position, he performed a variety of functions for the family office and RIA firm including CFO, COO and Chief Compliance Officer.  He has served on the investment committee for a family office and has first-hand experience in the issues facing a family office such as managing an in-house accounting team, maintaining relationships with various third parties such as brokers, bankers, custodians, tax and trusts and estates consultants.
Prior to serving as a family office executive, Mr. Abrams was President, CFO and COO for The Center For Humanities, Inc. and Assistant Controller and Budget Director at Parents Magazine Enterprises. Mr. Abrams graduated from City University of New York-Baruch College with a BBA in Accounting with honors.
Douglas Scott: Director
Currently, Doug is helping us release a new book on family offices, and has been involved in the rapid expansion of our Wilson Conferences and Training divisions as well.
Angela Malone: Family Office Research Associate
Angela Malone is one of our Family Office Research Associates.  Her primary responsibility is researching family offices, industry statistics and trends.  Angela is in charge of producing and distributing the Family Office Monthly newsletter each month.  She also assists in the marketing and promotion of our family office workshops and events.
Angela joins the Family Office Club after a career as the Communications & Charitable Giving Specialist at Leupold & Stevens, Inc.
Rafael Tassini: Family Office Research Associate 
Rafael Tassini is one of our Family Office Research Associates.  Rafael has been conducting research for the Family Office Club and related work for years. Rafael is trained in research, analysis and capital raising and continues to help our team improve our products and services each year.
Rafael is always creating and researching new areas of the family office and wealth management space.  Rafael holds a Bachelor's Degree in International Business and Business from Universidade Paulista.
Charles B Wilson: Director of Association Resources
Charles B. Wilson helps develop many of the Family Office Club resources from audio interviews to training materials and video content.  Charles produces and edits the training videos, video recordings of team member speeches at conferences, audio interviews and other family office resources. Charles has spent time recently helping us produce new family office training resources and improving the overall experience at the Family Office Club website.
Adriana Albuquerque: Client Services Specialist
Adriana Albuquerque is responsible for assisting Family Office Club clients and helps with on-site coordination of our workshops and events.  Adriana works to assure that our clients are satisfied and that we are always finding new ways to deliver value to our clients.  She also assists Rafael with his ongoing research on the family office industry.  Adriana obtained her Bacherlor's Degree from Harvard University.
David Becker: Portfolio Management Consultant
David Becker is an expert in portfolio and risk management, and is well adept in his knowledge of financial derivatives.  With his extensive experience in these areas, David has been instrumental in the creation of our training platform and the continual development of educational resources for family offices.
Mr. Becker has an 18 year track record of creating and initiating successful investment ideas.
During his professional career, David has worked for 2 investment banks, which include Morgan Stanley and Smith Barney, trading equities, debt derivatives, commodities and foreign exchange.  David has in-depth knowledge of many trading strategies that lead to successful short and long term returns.
Aldo S. Rabih, CPA: Due Diligence and Risk Consultant
Aldo S. Rabih is a Senior manager in New York working on reinsurance technical issues and derivative credit valuations.  As a consultant, Aldo helps the Family Office Club by further informing our coverage of due diligence, risk management and other important areas for family offices and wealth managers.
Aldo gained over ten years experience dedicated to serving financial services entities (mainly hedge funds and private equity entities) and over four years of diversified experience in other industries and capital markets, both at Metlife as well as from other big four public accounting firms.  Aldo has also spent two years as an independent risk consultant with a focus on internal controls and due diligence for fund of funds as well as reviewing transparency standards for fund of hedge funds.
David Roes, CFA: Advisory Board Member
David Roes is the Chief Executive Officer of ASEAN Investment Advisors Pte Ltd, a fund management company based in Singapore. He is a co-founder and director of its hallmark fund, ASEAN Small Cap Fund, launched in 2005. David worked for KeyCorp and Kemper Securities in New York from 1988 until he arrived in Indonesia in July of 1997, at the onset of the financial crisis.
He worked through the following turbulent years, remaining in Southeast Asia and pursuing his interests in the financial markets.  He has gained significant experience in Asian emerging markets working in financial advisory roles on many projects throughout the region. David is a graduate of Cornell University and has been active in the financial industry for more than two decades, with experience in commercial banking, investment banking, strategic asset allocation and portfolio advisory services.
Aditya Gadge: Advisory Board Member
Aditya is the Chief Executive Officer of Association of International Wealth Management India (AIWM India). AIWM India primarily focuses on broader and strategic role of developing a more robust and forward-looking training infrastructure for private banking and wealth management sector and to promote more active industry involvement and collaboration in training and continuing education matters.
Aditya earned his Masters in Personnel Management and Masters in Economics, and is a Certified Financial Planner. He is currently pursuing the CIWM certification. A prolific writer, he regularly contributes to various business, financial, and education publications. He is also a member of the editorial board of IndiaWealthReport.com, and a member of the illustrious jury for the prestigious WealthBriefing Asia Awards 2013.

Login | Free Report | Book | Our Story | Email Us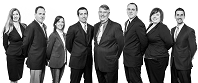 We run the Family Offices Group, the #1 largest family office association with 84,000+ global members. We offer
live events
, a bestselling
book
,
Webinars
, a
family office database
, and a
family office training & certificate program
called the Qualified Family Office Professional (QFOP). To get to know us please watch this 2 minute
video
, and
contact us
any time during pacific business hours by calling (212) 729-5067 or emailing us at Clients@FamilyOfficesGroup.com.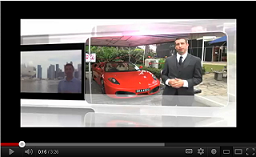 Free Family Office Report (PDF)
Top Resources


Contact Details for 1,000 Family Offices in Excel
Recent Family Office Articles