Free Family Office Report
The Family Office Report is 35-page PDF book on single and multi-family offices, after now being downloaded over 31,000 times it is the #1 most popular book ever written on the topic of family office wealth management.
If you are looking to learn more about family offices, this guide will help you to better understand the family office industry.
Benefits of Reading the Family Office Report:
•  Learn how to more effectively grow family office relationships
•  Become more conscious of the trends affecting Family Offices
•  Better comprehend the services offered by single and multi-family offices
•  Understand why regular marketing practices will slow you down when working with family offices
•  Become able to raise more capital from HNW wealth management firms and family office institutions
•  Position your firm or career in line with family office trends and industry challenges
Produced by the Family Office Club, the Family Office Report is a $50 value, offered now as a free download. Simply complete the form below and you will be sent the Family Office Report via email.
Please enter your first name and email address below, and click the "Download" button. You will be sent an email with a link to the report.

Login | Free Report | Book | Our Story | Email Us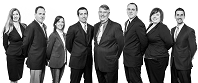 We run the Family Offices Group, the #1 largest family office association with 84,000+ global members. We offer
live events
, a bestselling
book
,
Webinars
, a
family office database
, and a
family office training & certificate program
called the Qualified Family Office Professional (QFOP). To get to know us please watch this 2 minute
video
, and
contact us
any time during pacific business hours by calling (212) 729-5067 or emailing us at Clients@FamilyOfficesGroup.com.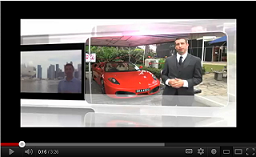 Free Family Office Report (PDF)
Top Resources


Contact Details for 1,000 Family Offices in Excel
Recent Family Office Articles