Family Office Database
After 8 Years of Constant Updates Version 10 of the Family Office Database is Available: Our Family Office Database now includes LinkedIn profile links, and an average of 3 contacts in each of the 1,505 family offices for a total of 4,340 contacts (Data Statistics). Our 11 person team provides industry leading family office database packages on single family offices, multi-family offices and a wide variety of institutional investors, and we are the only data provider to run a family office association while also advising on billions of dollars of family assets.
4 Database Packages Options: Each database of investors includes the firm's contact details, contact name, contact job title, contact email address, contact phone number, physical address, and website URL. Enter your contact details and payment information below the package descriptions and our team will email you the Excel spreadsheet database(s) within 1 business day. We stand behind our guarantee that our data is accurate.
Silver Single Database Package ($1,750)



Single Family Office or Multi-Family Office Options
SFO Option with 507 listings

OR

MFO with 998 listings
 _________________________________________________________________
Gold Combination Package ($3,250)

Combination Single & Multi-Family Office Database Package
_________________________________________________________________
 Platinum 5 Database Package ($4,500)

Multi-Family and Single-Family Office Databases: 1,505 listings
High Net Worth Wealth Management Directory: 725 listings
Private Bank Directory: 200 listings & 1,000 contacts
Investment Bank Directory: 200 listings & 1,000 contacts
Merchant Bank Directory: 205 listings & 1,000 contacts
_________________________________________________________________
Diamond Package ($4,750)

Institutional Investor & VIP Conference Participation Package
Multi-Family Database ($1,750 Value): 998 listings
Single-Family Office Databases ($1,750 Value): 507 listings
High Net Worth Wealth Management Directory: 725 listings
Private Bank Directory: 200 listings & 1,000 contacts
Institutional Investment Consultant Directory: 225 listings
Investment Bank Directory that includes 200 listings & 1,000 contacts
Endowment Fund Directory: 350 listings & 2,000 contacts
Fund of Fund Directory with 350 listings
Pension Fund Directory: 350 listings & 1,000 contacts
Merchant Bank Directory: 205 listings & 1,000 contacts
+ Live Conference Bonus: 2 Annual VIP Passes to Wilson Family Office Conferences ($5,500 Value)
+ Webinar Bonus: 13 recorded webinars 70 minutes long each ($297 Retail Value)
+ Training Bonus: Master's Certificate Training Package in Finance & Investments ($1,985 Retail Value)
Risk Free Database Quality Guarantee: We provide a 4x per-listing refund for any contact you find in our database that is not in fact a family office wealth management firm. For example, if 10% of the database is off or outdated, you receive 40% of your money back. This takes the risk off of you and puts it back on us, full terms of purchase are here.
Additional Ordering Options: You can also use the Click to Chat button above, email us at Help@FamilyOfficedatabases.com, or call us during our East Coast business hours at (212) 729-5067 and we can process your order for you over the phone.
Risk Free Family Office Database Purchase: We offer a dual level quality assurance agreement for our database. First, we update our database twice a year. Second, we also provide a per-contact refund for any contact you find within our database, which is not in fact a family office wealth management firm. If 10% of the database is outdated, you get 40% of your money back. Version 10 was released on April 29th, 2015.
Quotes & Testimonials from Past Clients
"We recently purchased your database and I have to say your data quality is awesome. Thank you very much."
– T. B. Hedge Fund Manager, New York, NY
"I have been using the Family Office Club's directory of family offices for several years now and it has saved my team 100's of hours of slow research trying to collect and keep the contact details updated for the whole family office industry.  Thank you for making this resource available and we plan to keep using this directory for several years to come."
– Gabriel Pellegrini, Global Edge Capital Management
"As an alternative investment fundraising professional, I've looked at many family office contact databases that were not much more than data dumps captured from a website or another source. The Family Office Database is the first product that I've seen that is truly researched, detailed and quite accurate. It is clear that the team has spent many hours identifying and verifying family office contact information for this product. I recommend it".
– Jim Rowe Rowe Capital Partners, LLC, Member FINRA, SIPC
"We have successfully set up several conference calls and meetings with great firms by using your database of family offices. Thank you for the help and keep us updated on future releases."
"I purchased the Family Office Database recently and have been using it extensively for the past month. What a fantastic resource you've developed. Kudos to all who compiled this information."
– Managing Director, Lexington Capital Group
"I just checked the few family offices that I already knew, and they are included in your database with full contact details. Thank you for sending it over."

Perhaps the best testament to the value of our family office thought leadership and research is the fact that most of the largest investment banks and media companies use our services. One top five media company has enrolled an entire team of 30 professionals into our training program, and Bloomberg recently credited us publicly with helping them survey top family offices.

Login | Free Report | Book | Our Story | Email Us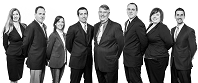 We run the Family Offices Group, the #1 largest family office association with 84,000+ global members. We offer
live events
, a bestselling
book
,
Webinars
, a
family office database
, and a
family office training & certificate program
called the Qualified Family Office Professional (QFOP). To get to know us please watch this 2 minute
video
, and
contact us
any time during pacific business hours by calling (212) 729-5067 or emailing us at Clients@FamilyOfficesGroup.com.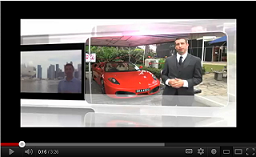 Free Family Office Report (PDF)
Top Resources


Contact Details for 1,000 Family Offices in Excel
Recent Family Office Articles