Family Office Executive Search
Family Office Executive Search is a sister company to the Family Offices Group Association and it is one of the only family office recruiting and executive search firms globally that exclusively focuses on working with single and multi-family offices.  The advantage of working with Family Office Executive Search is that we have the largest database of talent in the industry, with over 83,000 professionals in our Family Offices Group association, a for profit trade industry group that we operate we have access to 1,000′s of single family offices and even more multi-family offices.
We have met with over 1,200 family offices face-to-face in over 15 countries, and we have relationships with over 50 families through our Billionaire Family Office division.  Through our data research, bestselling book on family offices, quarterly family office training workshops, live webinars, training platform, and great brand recognition we have a marked advantage both in reach and understanding.  The following is the process that our 13 person team uses to complete thorough and confidential executive search mandates for family offices globally.
Connect with our Team:  To get started on getting to know each other please see our website: http://FamilyOfficeExecutiveSearch.com call us at (212) 729-5067 or email us at Clients@FamilyOfficeExecutiveSearch.com.

Login | Free Report | Book | Our Story | Email Us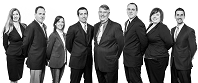 We run the Family Offices Group, the #1 largest family office association with 84,000+ global members. We offer
live events
, a bestselling
book
,
Webinars
, a
family office database
, and a
family office training & certificate program
called the Qualified Family Office Professional (QFOP). To get to know us please watch this 2 minute
video
, and
contact us
any time during pacific business hours by calling (212) 729-5067 or emailing us at Clients@FamilyOfficesGroup.com.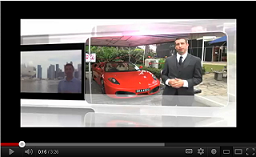 Free Family Office Report (PDF)
Top Resources


Contact Details for 1,000 Family Offices in Excel
Recent Family Office Articles