Family Office Video Library
Our team has now established the Qualified Family Office Professional (QFOP) training and certificate program which includes over 250 concise video modules and 30 hours of audio interviews with top family office executives.
To watch a few sample video modules please see the links below, and to learn more about the QFOP, our self-paced family office training program please visit this URL: http://FamilyOfficesGroup.com/Training
The Family Offices Group Story:  This video provides a short 3 minute overview of the Family Offices Group association, how it was started and grown, and what resources it offers the family office industry today.   The Family Offices Group association has over 45,000 current members, making it the #1 largest association in the industry.
What is a Family Office?  In this video Richard Wilson explains what a family office wealth management firm is and why they are an important type of wealth management firm.
There is a lot of confusion in the industry as to what the term refers to exactly so this video helps clear that up.
Warning Signs to Watch for in Hedge Fund ManagersIn this video recorded in Nice, France Richard Wilson discusses the top warning signs to look out for while examining the businesses of hedge fund managers.  Many fund managers do not invest in their own business much while asking others to invest, in this video you can learn what to look out for to avoid those fund managers who have not done their homework or hard work needed to run a solid fund management business.
Fund Investor Types:  In this video we explain what the different types of investors are by using something called the Investor Pyramid to show how most investors like to select fund managers based on their Assets Under Management also known as AUM.
Family Office Marketing Strategies:  This video was created for multi-family offices who are here on our website looking for help and ideas to help grow their client base.  There are very few resources out in the industry to help with running or improving multi-family office marketing campaigns and this video is part of what we are doing to change that.
Family Office Best Practices: In this video recorded live in Zurich Switzerland, Richard Wilson offers some best practices in the family office space gleaned from his years of experience working with family offices.
Global Differences in Family Offices: In this video recorded live in Zurich Switzerland, Richard Wilson discusses the global differences  in family office wealth management.
Family Office Investment Committee:  In this video, Richard Wilson explains how family office investment committees work.
Family Offices Investing in Emerging Fund Managers: In this video, Richard Wilson answers the question: do family offices invest in emerging fund managers.
How to Start a Family Office: In this video, Richard Wilson provides tips on how to start a family office.
Satellite Core Investing: In this video, Richard Wilson explains the Satellite Core Investing Model.

Login | Free Report | Book | Our Story | Email Us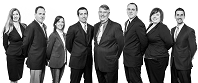 We run the Family Offices Group, the #1 largest family office association with 84,000+ global members. We offer
live events
, a bestselling
book
,
Webinars
, a
family office database
, and a
family office training & certificate program
called the Qualified Family Office Professional (QFOP). To get to know us please watch this 2 minute
video
, and
contact us
any time during pacific business hours by calling (212) 729-5067 or emailing us at Clients@FamilyOfficesGroup.com.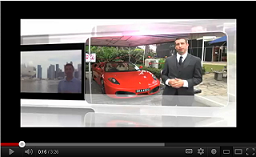 Free Family Office Report (PDF)
Top Resources


Contact Details for 1,000 Family Offices in Excel
Recent Family Office Articles